Last year, right around this very time, I published a post called, What I Want,
which was both a Holiday Wish List and a nod to The Spice Girls.
Last November, I wrote,
"There are so many meaningful things that I want this holiday season, and none of them can be held in my hands. I want for my family and loved ones to be happy, healthy and safe. I want justice for anyone who deserves it. I want a more peaceful year ahead. I want to affect real change in the world.
But, alas, these things are either supremely difficult or all together out of my control."
At that time, I did not think that things could get much worse in terms of the state of our union (read: President).
I was wrong. Not only have we been systematically smacked in the face by many (all?) branches of our government, but there have been so many tragedies; too many tragedies to name.
I am not limiting this list in any way, but certain names — people and places and things — come to mind, first.
Parkland. Pittsburgh. California. Jemel Roberson. Dr. Ford. Fire.
Since I last made a list o' wishes, I have sat in front of my television set (or in my car, or on the bathroom floor) crying, more times than I can count.
I want to be clear about this. I have perspective. It is hard for me to post a list of shiny, fun things in a shiny, fun post when people I know and love (and those I don't) are suffering so greatly, right at this very moment.
And, at the same time, we must do what we always do when it comes time to celebrate the holidays, or to put one foot in front of the other. We must persist. I must do the same thing that I did after October 28, 2016 and then November 8, 2016, and February 14, 2018, and October 6, 2018 and all of those other unimaginably hard days.
Like I've always said, I have two hands. In one, I can hold all of the compassion and empathy and pain.
I can wish, with all of my might, that the wildfires will stop and that my friends will be able to breathe clean air, once again. I can wish for peace. And I do. 
But, today, in the other, I can hold those wishes for things that are tangible. Luxurious. Decadent, even.
What I want, now.
***
I have to say, last year was pretty amazing. My husband (who I did not know was such a religious reader of this site!) got me so many of the items on my list, it was pretty remarkable. Even my mom chimed in, treating me to the parka I had asked for. I returned it, though, as I loved it, but I did not love it enough, I thought, to justify its cost.
From my list last year Kenny got me the Truffle Salt, the Brett Dennen album, and the Naked Cashmere pants.
My mom, along with the jacket, got me a pair of Naked Cashmere slippers (those I kept!) and the West Elm Velvet Duvet for my room at her home. I never got the Lingua Franca sweater, and I am pretty bummed about this, as I asked for it before Lingua Franca was such a thing. I still LOVE the sweaters, but they have become so trendy that I am not including a Lingua Franca redemption song on this list. I am a rebel like that. (I still love "All the Feels" though!)
I also did not get Christmas. I will never stop believing.
I am not just sharing this with you as an exercise in superficiality or #bloglife. I am hoping that you will, perhaps, fancy some of these, too, and so this will feel decidedly less selfish! Or, perhaps, you will be inspired to make your own lists. To treat yourselves. To think outside the box (or to own the things that are in the box that will make you happy).
Now, without further ado, here is my 2018 Holiday Wish List
aka What I want, now.
I'll say it, again. I covet the "Dope" canister. As I wrote last year,
"So, this is kind of funny. I love me some Jonathan Adler and I am the proud owner of 3 of his Vice Canisters, but, alas, the "Dope" canister has eluded me. I would love to add this to my collection. And, in searching for the image for this post, I typed in "Jonathan Adler Dope Canister" and the 6th google hit was MY POST from my days of blogging at 511 Ever After (the transformation of my old house into a home…that we then sold). The funniest part? I ended that post with these words:
"and I will never stop wanting this"
I know myself well!"
Cough * I will never stop wanting this *
(Note: If you google said canister, my old post on my old website is one of the top hits. UGH!)
 All the Gilligan & O'Malley Sleep and Loungewear
This summer I bought a few sets of legit pajamas from this brand (on Target.com) and they're heavenly.
Light, soft, old-school.
Quite serendipitously, I was given the nightshirt pictured above last month when I was a bridesmaid in my oldest-friend-in-the-world's beautiful wedding. She knows how important it is to be able to wear "yummy things" and these are THE YUMMIEST. Since we were given this bridesmaids' gift, the other girls have been equally obsessed, and our fondness has caught on to other friends. Now, we all have this black nightshirt, and rumor has it that I'll be wearing one in a different color by the end of this week
It comes in a few other colors, as well, and I would gladly have them all. I also would also gladly wear this black one with thick, black tights, booties and jewelry and make it my holiday outfit this year, but, I have to figure out where that would fall on the line between "edgy creative" and "socially unacceptable."
If I HAD to pick a few more of these yummy things, I would not mind lounging (or partying, as it were) in this or this
or OMG THESE. Or OOH LA LA THESE!
(I already bought the sweetest short sleeve/shorts PJ set with buttons and a little collar. #obsessed.)
Mignonne Gavigan Lux Feather Mini Madeline Earrings
Do you remember last year's post in which I spoke of my dear friend who should really have a gift-buying concierge service? She is still at it! On a weekly (daily?) basis she sends me the most fabulous gifts, each so perfect for me (Faux fur dog clothing! Shiny, metallic, vintage! Hemingway!) and I smile every time I receive one of her messages. These earrings are her finds, and I love them because they are edgy and feathery and cool and different and, as always, me. 
I do not know if this makes me super boring, super grown-up, or just super sensible, as I have been making a real effort to cook well and often for my family. Cooking for my family makes me feel virtuous, and it is also a very important thing for me, in general.
And, for these reasons, I could really use (and, honestly, really want!) some new kitchen gear.
High on my list? A new set of fry pans.
Equally high? Glass Storage Container Set. Who am I!?
I would also be very happy with some sort of Baking Set because, apparently, this is who I am, now.
(Oh, and I would also love a vacuum sealer of some sort, as I have some major food-spoiling-paranoia and also because I would love to be able to seal up wine bottles and because they sound fun!)
You could go to the Naked Cashmere website, blindfold yourself, and touch your computer screen, and I would LOVE anything on which your finger could possibly land. But, if we are getting specific here, I would love this Black Friday Set, this beanie (in Clay), this cropped sweater (toffee, please!), and the list goes on and on.
The last time I went away for the night — a Saturday – Sunday girls' trip with my two best friends to the Jersey Shore (off-season! Atlantic City! Wheel of Fortune Slot Machine for the first time!!)  – I scrambled to find something in which to throw my 18 absolutelynecessaryoutfits. What I landed on was my son's monogrammed mini duffel from Pottery Barn Kids. Basically, I could use something a little more functional and slightly less "five-year-old-boy."
Some bags that I dig include this cool camo duffel (on sale) from Nordstrom, the "Traveling Party" getaway duffel bag, this XL leather bag that is said to be for a " 'gram-able vacay" (I think it is cool, but more for you than for me), but clearly I would like, more than anything else, these PBTeen bags by Emily and Meritt in both the duffle for overnights and either the checked or carry-on spinner suitcase.
(If anyone really wants to splurge, I think that Belle and I would be absolutely darling with this set AND it would allow us both to graduate from PBKids to PBteen).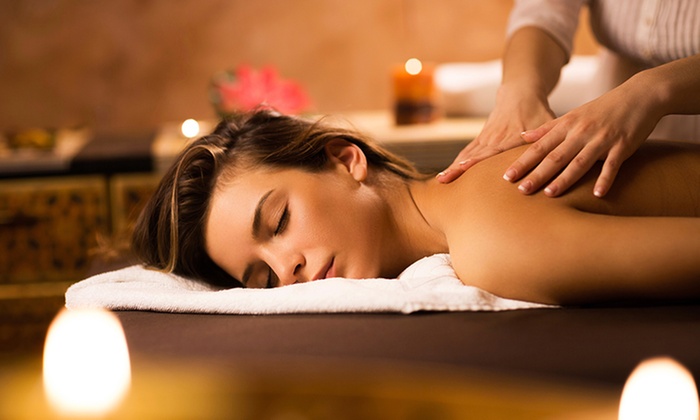 (image via)
I love massages as much as (if not more than) most things on this earth.
I like all types of massages (I have enjoyed all of the massages I have had, except for two: the time the man at the fancy Philly spa massaged me with his chin and the time in Barcelona when the man massaged my boobs.)
I like massages in a car,
I like massages near or far,
 I like massages on a boat,
I like massages with a baby goat.
I like massages, yes I do,
there how I'd like to spend an hour (or preferably two)!
(via)
Despite the fact that I have seven combined holes in my ears, I rarely change my earrings. I wear a classic pair of studs and, the tiny, pink heart that I got with Belle when she got her ears pierced. Remember that story?! She was so nervous, and so after several failed attempts, she finally managed to muster the courage after I showed her, on my self, just how easy it was. With the pink, shiny heart earring she chose for my upper-ish right ear. Is it stylish? Not in the conventional way, but I would not trade it.
All that said, I do love adding fun, unexpected touches to my ear game, and I would really like some cool initial earrings. Maybe one day I will wear "R F S" in my left ear while keeping my more conservative stud in my right. Maybe I will wear a B in each year for Belle and Beau (ehem, Becca). I would be tempted to wear "FOX" but that might come off wrong. Or, oh so right! Ooh, imagine "FOX" in one ear and a star stud in the other! #partylikeafoxstarr
If I could shoot for the moon, I would love some initials like these (yellow gold, I think), but I am going to be a bit more realistic. These are very cool, and I like how they're mixed and matched.
These are great, and the price is right.
Oh, and did I mention I might want some more piercings? Sorry, mom.
Fender Limited Edition Stratocaster Electric Guitar
 This would be considered a very, very big gift. During the three hours we spent in Guitar Center (during a horrible thunderstorm over the summer), I played so many guitars. This one was my favorite. It is so nice, but it is also not THE fanciest, and although my awesome salesman, Nick, chose this color for me, I worry that it is a bit too precious.
I am a singer, not a guitar player, except I do now play the guitar, and I plan on playing a lot more, so I do not want to be a girl guitarist. I just want to be a guitarist (albeit a very new one without much confidence).
I have an acoustic guitar and I would love, some day, to have an electric. And while this Sea Foam one does strike me as a bit "cute" it is also a bit badass, and if someone ever described me as "a bit cute and a bit badass" I would take it, so I would also take this. Perhaps for my birthday in April, right after Book 2 manuscript is due? Perhaps.
***
In my life, I have so much. I have a loving family, wonderful friends, a house I love, a general sense of safety, insurance, security, care…
that others do not have any of these things is not lost on me. So, I say again, if I could really wish for something this holiday season it would not be anything I could hold in my hands.
I am so thankful, this year more than ever, for the people in my life, for my health, and for my survival. It was Thanksgiving Day five years ago that people started to notice that something was terrible wrong with me. I do not think I will ever look at the holiday, or any, the same way, ever again.
Thank you for being a part of my tribe. I am so grateful that you allow me to share, journal, vent, chronicle, and make mistakes, all on here. I appreciate you.
To feathered earrings, copper pans, and Peace on Earth –
xx,
B